Industry Sectors
Product designers, manufacturing engineers, and general managers in diverse industries rely on DWE to solve their most challenging problems. Our long history providing injection molded parts for the medical and defense industries led the way for expansion into life sciences, aerospace, and an array of commercial clients needing advanced plastics solutions.
We are proud to count among our clients:
Becton Dickinson

GE Healthcare

Textron Aviation

PRS Guitars

MSA Safety Incorporated

Ultra Electronics

ECD Lacrosse
DWE's turnkey capabilities and integrated approach can help you find the solutions you need from engineering to injection molding, secondary finishing, and assembly. Get started today.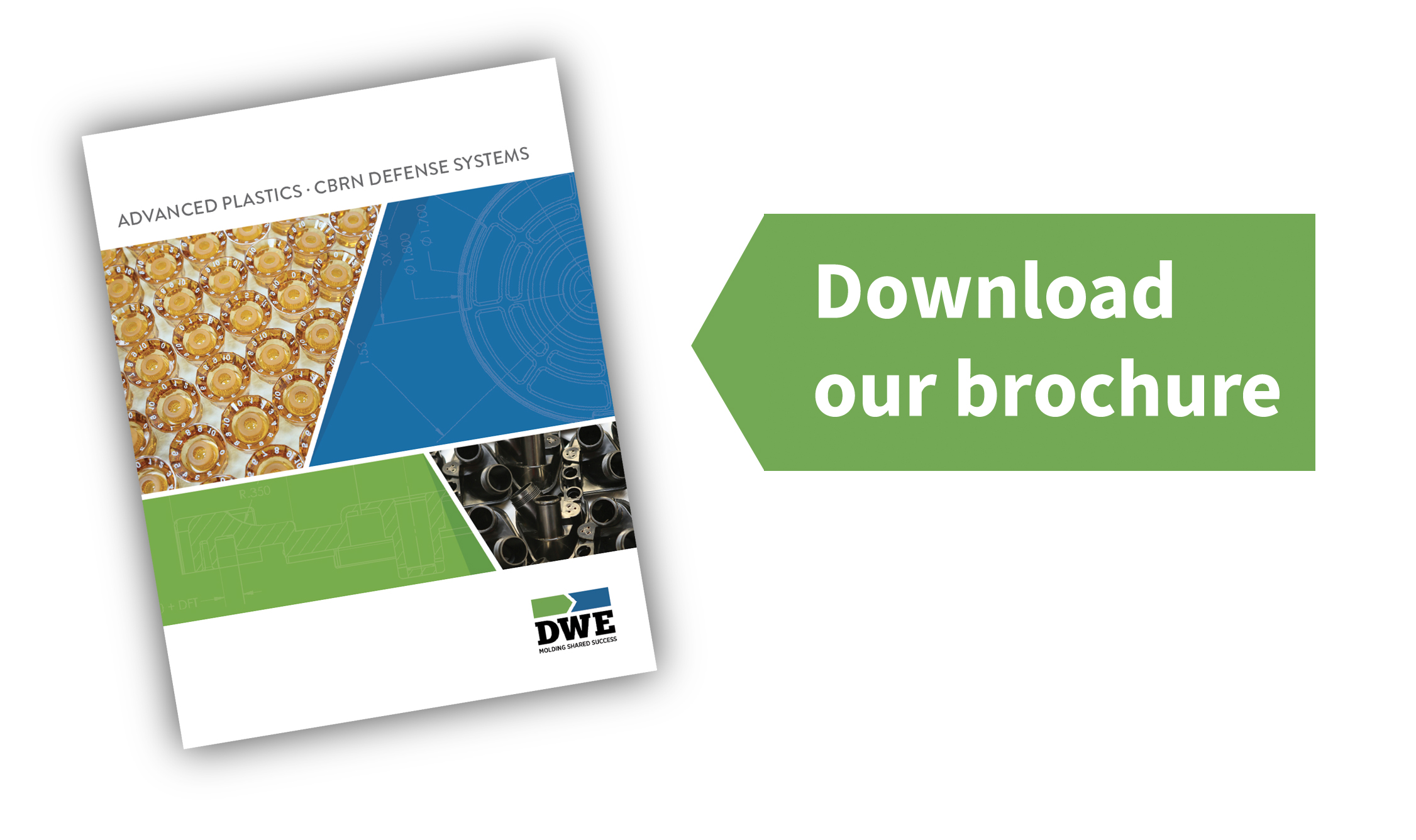 get our latest corporate brochure for future reference.